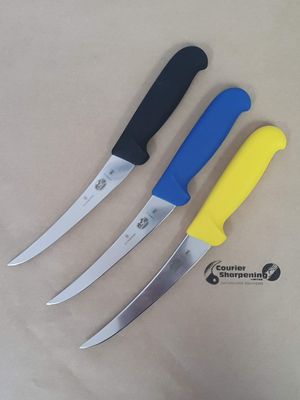 Victorinox Fibrox 6" Narrow Boning Knife
Victorinox
$39.95
Whether you're a butcher, a chef or an everyday kind of cook, the Fibrox professional line of Victorinox knives delivers the precision and efficiency of the restaurant kitchen to your home. Combined with a sharp, narrow, curved blade that measures 15 cm in length, the non-slip handle of the Fibrox Boning Knife has been ergonomically designed so that cutting without resistance and separating meat from the bone becomes a simple, swift task.
Assorted Colours Available.
Dishwasher safe, but hand-wash recommended.
SKU: 5660815