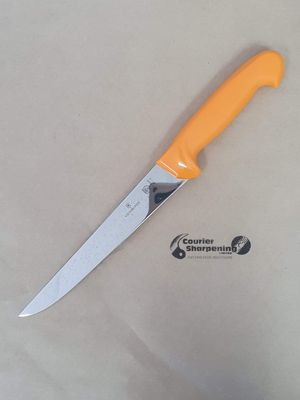 Victorinox SWIBO Sticking Knife 20cm
Victorinox
$42.99
The Victorinox Swibo 20cm Sticking knife has a straight backed blade used primarily to 'stick' the meat for bleeding out. It can also be used as a carving knife.
It's non-slip bright yellow handle is easy to find and safe to use.
Dishwasher safe, but hand-wash recommended. Store in block or pouch to maintain edge.
SKU: 5841120