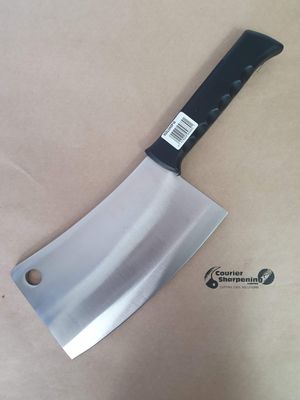 XCEL CHOP Meat Cleaver
XCEL
$74.50
Out of stock
The XCEL Chop Meat Cleaver was built for braun and not beauty...
Solid molded plastic handle for easy gripping.
A weighty 1kg knife with a 20cm blade
Heavy and strong enough to cut through chicken carcasses and to split ribs into chops. It can handle the jobs your other knives might not be able to.
SKU: XCELCHOP10